Zanzibar—the Spice Island—the name conjures up colorful visions punctuated by the pungent scent of spices co-mingling to produce an exotic reverie of a faraway paradise.
While jetting off to the East African location off the coast of Tanzania may be out of the question for most of us, taking a day trip out to Ann Arbor for a taste of the world far outside Michigan's borders is an entirely reasonable plan.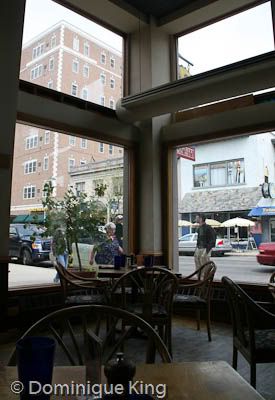 Downtown Ann Arbor's Zanzibar restaurant is one of our favorite destinations after an afternoon of wandering around some of our favorite haunts in the city.
Find out what's for lunch after the break…
The restaurant's convenient State Street location puts it within a couple of blocks of the University of Michigan's campus and some cool and eclectic shopping places, like our favorite indie bookstore, the Shaman Drum. We ate most recently at Zanzibar after visiting the University of Michigan Museum of Art and walking a couple of blocks over to the restaurant (read about our museum visit here).
Sitting in the front dining room that recent late afternoon, the busy city seemed far away, even as we watched a steady stream of foot traffic travel by the restaurant's large picture windows.
Colorful woven cloths draped from the high ceilings give the dining area a sort of open-air marketplace ambience.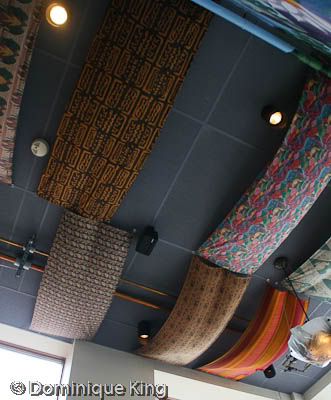 We considered our entrée choices as we enjoyed an appetizer of grilled flatbread accompanied by a trio of spicy feta and yogurt puree, sweet and hot pepper relish, and oil cured olives.
Initially hesitant to order fish tacos because it just didn't seem right to me, I decided to try Zanzibar's version of the dish after our server assured me it was one of the restaurant's most popular entrées. Zanzibar's version featured flash-fried catfish, a house hot sauce, chipotle mayo and cabbage with pickled onions. The dish laid my doubts to rest about the possibility that a fish-based taco would be able to stand up to a level of spice that would please a spicy food lover like me.
Tim likes duck (with the exception of those pesky waterfowl from Anaheim) and opted for a braised duck Panini with Persian bread and a smoked onion aioli. His sandwich was tender and flavorful without being too spicy.
We also like Zanzibar's brunch, served Sundays from 10:30 a.m. until 2:00 p.m. The brunch menu includes: Eggs Benedict featuring crab cakes; a smoked trout, goat cheese and baby spinach omelet; and vegetarian takes on classics like Eggs Benedict and omelets.
While we ordered our most recent meal at Zanzibar off of the regular luncheon menu, it's always worth checking out the restaurant's specials. One of our more memorable meals at the restaurant was a spicy West African stew offered as a special one cold winter afternoon.
Virtual world voyagers should enjoy Zanzibar's bar offerings, which include a variety of brews from around the world on tap and in bottles, as well as a full bar that includes a selection of single-malt Scotches and small-batch Bourbons.
What are some of your favorite Ann Arbor haunts?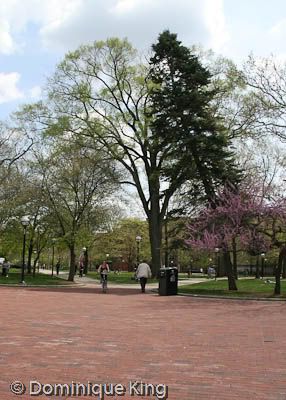 This article brought to you by the good folks at Urbane Apartments Royal Oak Michigan, Urbane Apartments Ferndale Michigan,Urbane Apartments Birmingham Michigan, and Urbane Apartments Dearborn Michigan